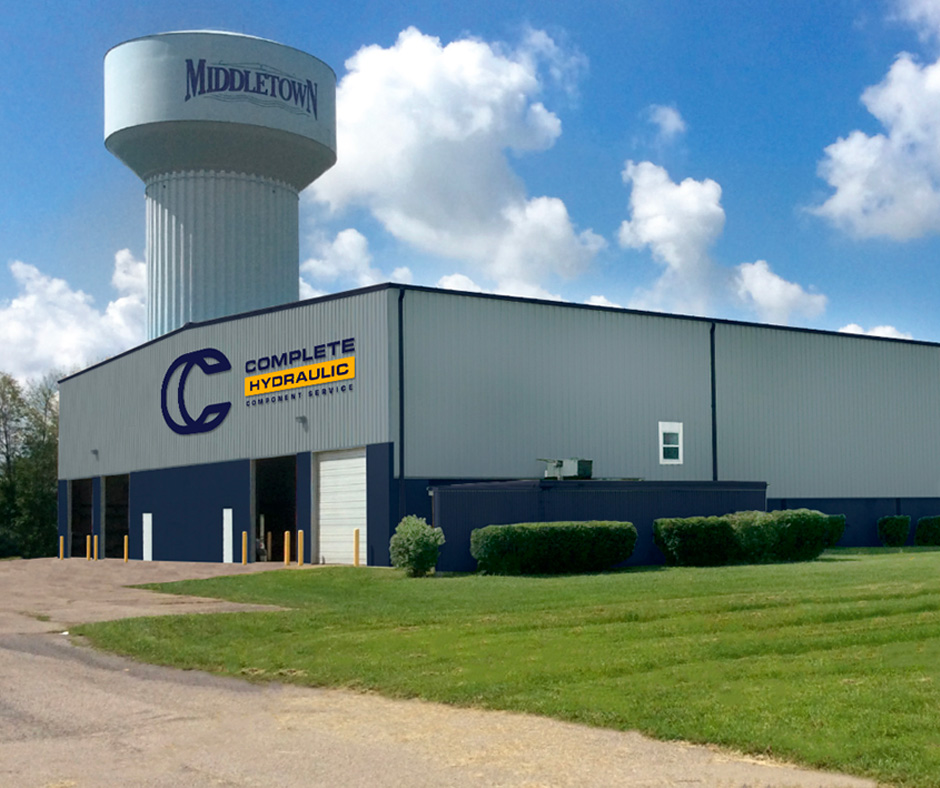 Complete Hydraulic New Middletown Location
Here we grow again! We are excited to announce the expansion of Complete Hydraulic Component Service in Middletown, Ohio.
Our new, 25,000 square foot facility is in a prime location and well positioned to serve our customers located in the tri-state region of southwestern Ohio, northern Kentucky and southeastern Indiana. 
"For more than 25 years, we've been providing excellent service to our customers and now, with the launch of our newest location, we commit to that same level of excellence in Middletown,"  Ken Taylor, President of Ohio Machinery Co., said.
Our full line of remanufacturing services will be available at our new location, including cylinders, pumps, motors and valves. We'll also provide in-house machining, welding and mobile line boring services.
Plans are currently underway to prepare our new space. As part of this process, we will hire and train employees and equip the building with the necessary equipment.
Stay tuned for more information as we get closer to opening our doors!