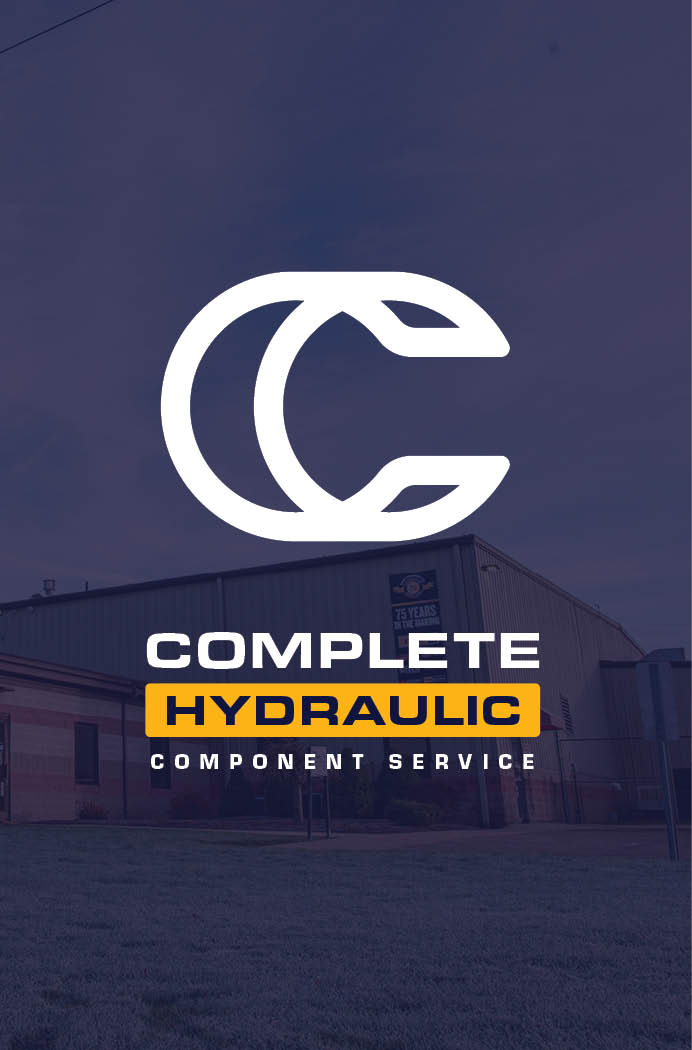 Complete Hydraulic Launches New Logo Design
Complete Hydraulic Component Service, a leading remanufacturer specializing in hydraulic solutions for all industries, is excited to announce the launch of a new logo design.
Along with the new logo, Complete has been immersed in a year-long journey focusing on an entire rebranding of the business. As the organization continues to expand, they are committed to providing knowledgeable and innovative solutions to their customers.
"The new logo and rebrand not only represents our continued dedication to quality and constant improvement but also the ambitious and advancing direction the business continues to move towards," states Janie Hovan, General Manager of Ohio Machinery Co.'s Component Remanufacturing Division.
So what does a new logo mean in terms of communicating this message? It is the fastest and simplest way to tell customers who they are.
The team of specialists at Complete are unmatched in their expertise and technical knowledge of hydraulic manufacturing, remanufacturing, repairs, machining, welding, and many other specialized services. They are dedicated to problem-solving and providing straightforward service and support. This new logo is simple, straightforward, and fresh, providing the organization's image with the same values as those of its employees.
Complete's rebranding communicates all of the above, though this new logo also relays their most important message of all, "We get it." And they do get it. Heavy industries can't afford to suffer downtime due to failing equipment. And like any machine, they become worn down, they break, and ultimately, they fail from time to time. Complete understands this. They are devoted to rapid service while never sacrificing quality. This is who they are and the logo is an extension of this fact. If you would like to witness more of the rebranded look, just visit their website. You'll find that quality is not only found in the work they do but also in who they are as individuals and as a team.