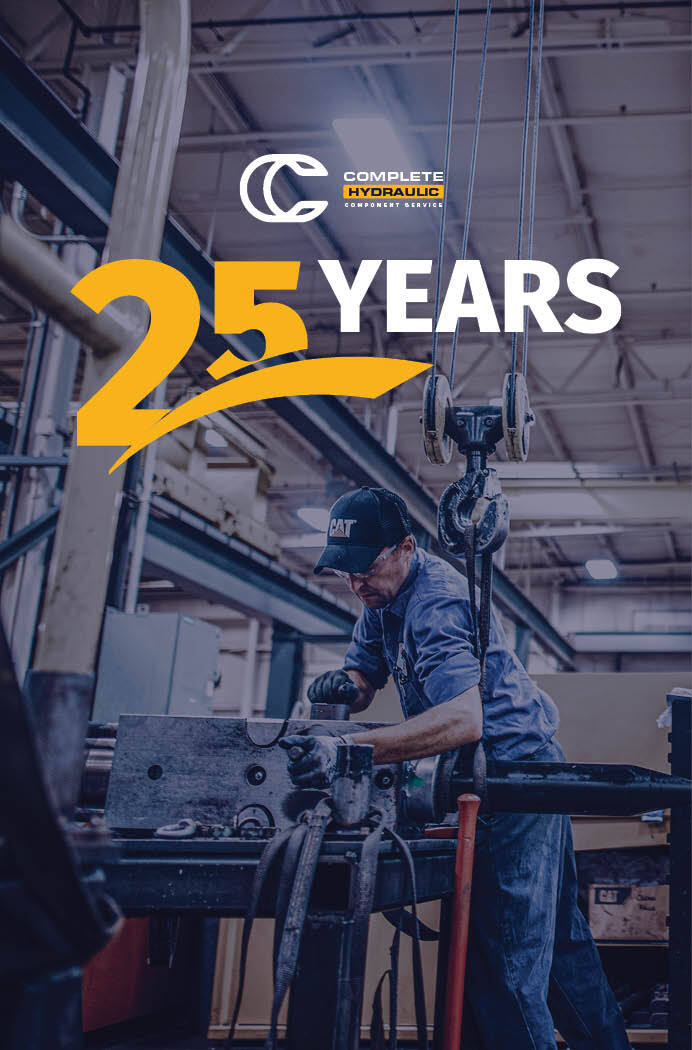 Complete Hydraulic Celebrates 25 Years
Since 1995, Complete Hydraulic Component Service has been devoted to continuously maximizing the performance of hydraulic machinery by working quickly, efficiently, and responsively to raise the bar and provide the best possible service to its customers. And now, they are proud to announce their 25th year in business.
Complete was established by Ohio Machinery Co. to provide hydraulic remanufacturing services and repair for all makes of construction and earthmoving equipment. Since then, their facility in Bolivar, Ohio has grown, improved, and now includes services for remanufacturing cylinders, pumps, motors, and valves for equipment in the construction, earthmoving, scrap, recycling, surface mining, and underground mining industries.
"With dedication, hard work, enthusiasm and perseverance, Complete Hydraulic Component Service has grown and evolved into the high-performance business we see today. They are constantly pushing the standards of the hydraulic services they offer, and they always provide the absolute best in customer service and support with their customers," said Ken Taylor, President of Ohio Machinery Co.
From five employees in 1995 to over 40 employees with over 400 years of combined experience today, they know how to get the job done using the quickest and most efficient methods. Now, with 25 years under its belt, Complete Hydraulic Component Service looks forward to providing its customers exceptional service in the years to come.