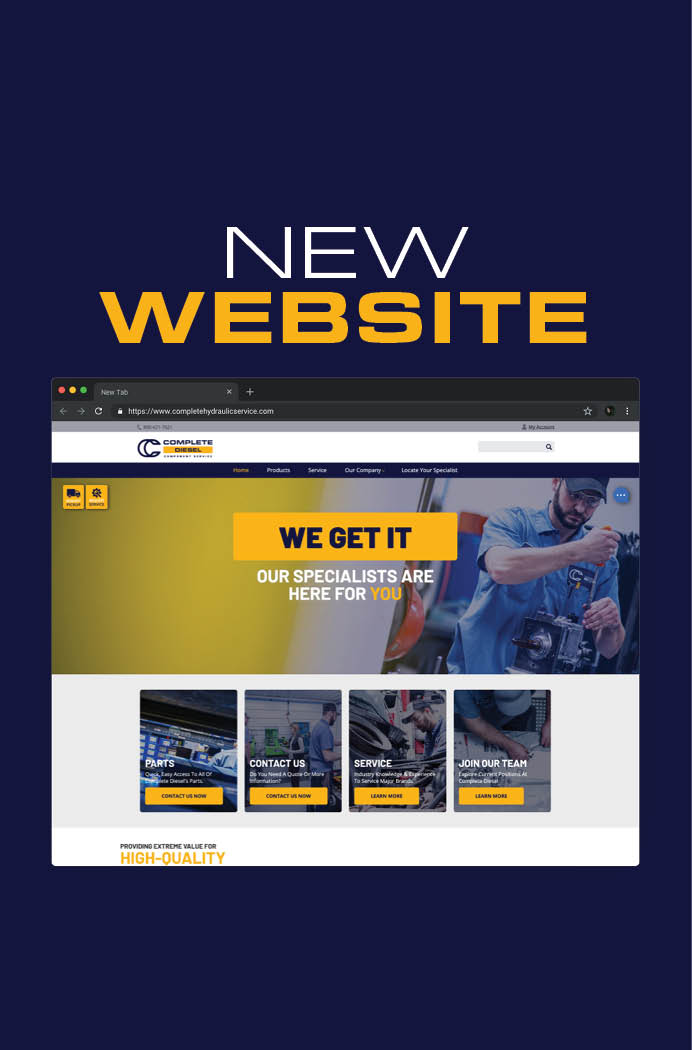 Complete Diesel Launches New Website
As a leading remanufacturer and distributor of diesel fuel system components, Complete Diesel Component Service is proud to announce a rebranded look and website.
The new look and feel of the website highlight how Complete Diesel prioritizes the needs of its customers. Because they understand the urgency behind getting diesel components back into service, the Complete team created this site with simplicity, clarity, and efficiency in mind.
"When creating the new website, we wanted to ensure that it offered the same qualities that we value in our service. With clear design, straightforward navigation, and helpful content, we made sure everyone who visited the site would experience that same high-quality service in every encounter with Complete Diesel," states Janie Hovan, General Manager of the Component Remanufacturing Division at Ohio Machinery Co.
The new website provides customers with a clean new platform showcasing their broad range of capabilities and technical expertise. Potential and existing customers are presented with a comprehensive tool for navigating services, products, and answers to any questions a company might have. Importantly, the new site is also equipped with a streamlined channel of communication with Complete Diesel, offering another simple way to find answers and solutions from their team of specialists.