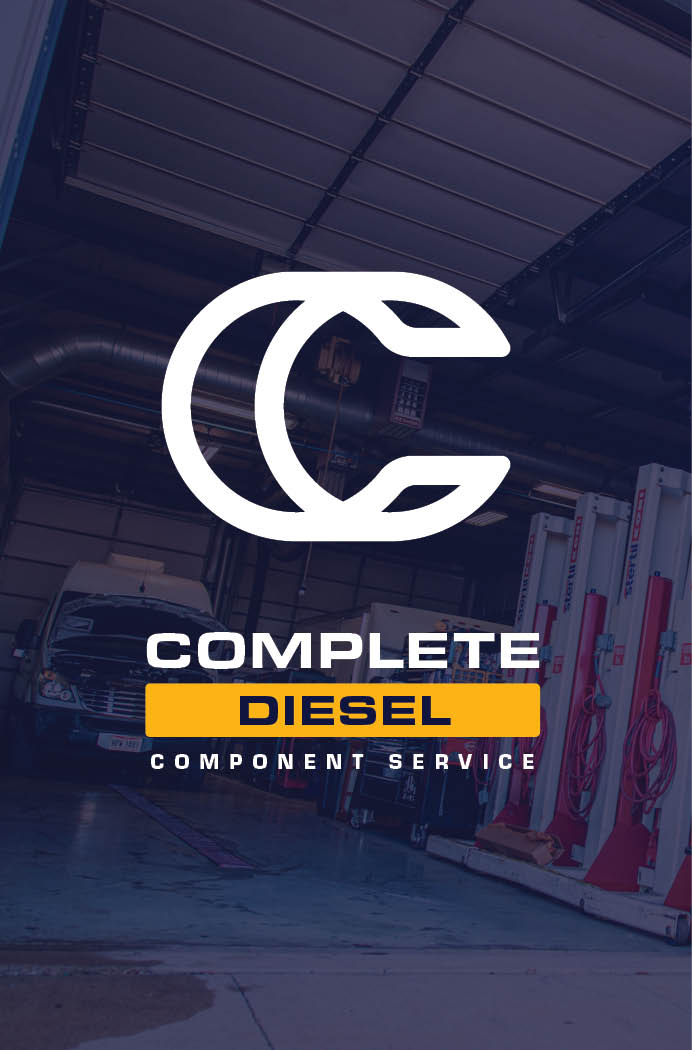 Complete Diesel Launches A New Logo Design
Complete Diesel Component Service has recently developed a new look and feel to their current brand. The company is very excited to present their new logo design to their customers, the industries they serve, and the community.
Complete Diesel has been proudly serving customers for over 50 years with their combined employee experience of over 200 years in this industry. As a premium supplier of new and remanufactured diesel components, their team of specialists understand the need to service equipment quickly and efficiently to get customers' operations back up and running as fast as possible. This need for efficiency inspired their new logo's clean, streamlined look, emphasizing the company's clear-cut process for meeting customer needs.
The Complete Diesel logo draws inspiration from the industry, with practical and direct elements that create an industrial look. By incorporating these elements along with the corporate brand colors, the company has been able to use this visual element to represent who they are and what they do.
"We are all excited about Complete Diesel's new logo. Not only does it signify our continuous dedication to improving the customer experience, but it also highlights our commitment to quality within all of our interactions. From the moment someone looks us up, they are met with a brand that values clear communication and streamlined services. Our logo is the first step in this process to signify who we are and what we do," explains Janie Hovan, General Manager of Ohio Machinery Co.'s Component Remanufacturing Division.
Beyond Complete Diesel's excitement for this rebranding, the company also looks forward to the continuation of excellence within its partnerships with existing and future customers. With their new look completed, it is now clearer than ever that Complete Diesel is the premier solution for all diesel component services.